RDX – RAPID DEPLOYMENT
Our rapid deployment solution (RDX) is ideal for small scale projects where Remote Confined Space Monitoring (RCSM) can add safety and value to support all aspects of maintenance-related activities outside of a full shutdown. With the unique combination of RCSM, breathing air and industrial medical support, we are able to provide you with an unparalleled level of service and responsiveness.
Target Projects
This solution applies to day-to-day maintenance activities as well as smaller projects with 12 manways or less and a short duration in areas such as extraction plants, tank farms, ore prep areas, upgrading, and utilities.
Services
RDX enables you to decide on one or a combination of our services based on your requirements. This ensures that the right combination of support is provided to generate the maximum value for your projects.
Benefits
RDX offers the benefits of RCSM and the scalability that smaller projects require. We provide a local workforce, experienced and trained to work in industrial facilities throughout Canada. Based on your needs, we can supply cross-trained RCSM Technicians that are additionally trained in medical support, high-angle rescue and breathing air support.
The utilization of RCSM equipment and cross-trained Technicians leads to a compact workforce and a drastic reduction of risk exposure hours, which is crucial in fast-changing environments and beneficial for human-based incident prevention.
Owning the largest fleet of Remote Monitoring equipment in Canada enables us to provide your project with equipment and our fully self-sufficient Central Dispatch Center on a flexible scale within 72 hours after the first contact.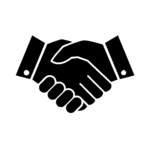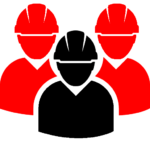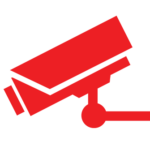 What to expect
Your facility has an upcoming maintenance project for the boiler. In recent years you used Conventional Confined Space Attendants because RCSM did not seem feasible for the small scope of 8 manways in 7 days.
Within the first day of contacting Impact, a needs assessment inclusive of the site safety consultation and site walk-down will be scheduled. Once completed an execution plan will be developed within the next 2 days.
After clarifying resource requirements, our operations team will dispatch our CDC and the Technicians to the facility to rig-in the equipment on the 4th day. After the project's execution, our team will rig-out the RCSM equipment and demobilize it in an expedited manner.
To round-up the successful project, Impact will offer a project review in form of a Stewardship report to ensure your facility was satisfied with the service received.